Welcome to the Austin Healey Club Eastern Centre website. The club is dedicated to preserving and, most importantly, enjoying using the cars we love, from the earliest 100 made in 1952 to the last of the line Sprite from 1971 and of course not forgetting the superb Jensen Healey made until 1976. Eastern Centre has a rich history from the time the cars were still in production covering racing, rallying, social weekends and continental touring. A good proportion of our members have had their cars for many years. There is an in-depth knowledge available to help keep your car on the road [if you already own one] or to help you find the perfect car to suit your dreams if you are looking for one. Contact a committee member for more information or better still come to one of our Noggin and Natters which are dotted about all over the area [or a show we are attending, see the calendar page] to chat first hand. 2020 will be another fun packed year with many events planned in Eastern Centre as well as all the other centres and indeed European Healey Clubs. Come and join the fun whatever you drive.
18th. June 2020. Please note that due to the coronavirus most events and Noggins will be cancelled or postponed following the Government's guidance for the foreseeable future. Please check with organisers before travelling. We will change this message as soon as we have clearance to return to normal activities.
STOP PRESS A note from our Social Secretary
Hi all, Battlesbridge are starting their BREAKFAST CLUB this weekend, Sunday, 19th July. Most things on site will be open, inc. toilets and outside catering and the motor cycle museum with John Bedford.
Their next one after that will be 16th August and then 20th Sept. They are also hoping to hold an Auto Jumble on 27th Sept but that is not confirmed yet.
Stay safe and take care,
Regards, Angela
Best Regards Dave Holman – Chairman, Eastern Centre, 2020
Hover the cursor over the photos and click to find out more.
If you have any comments on the site or ideas to improve it then please contact us through our contact form.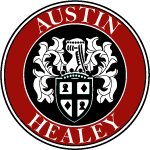 Eastern Centre introduction. It has always been useful to belong to an owners club and while Austin Healeys were being produced the factory supported them through the Safety Fast Magazine... READ MORE