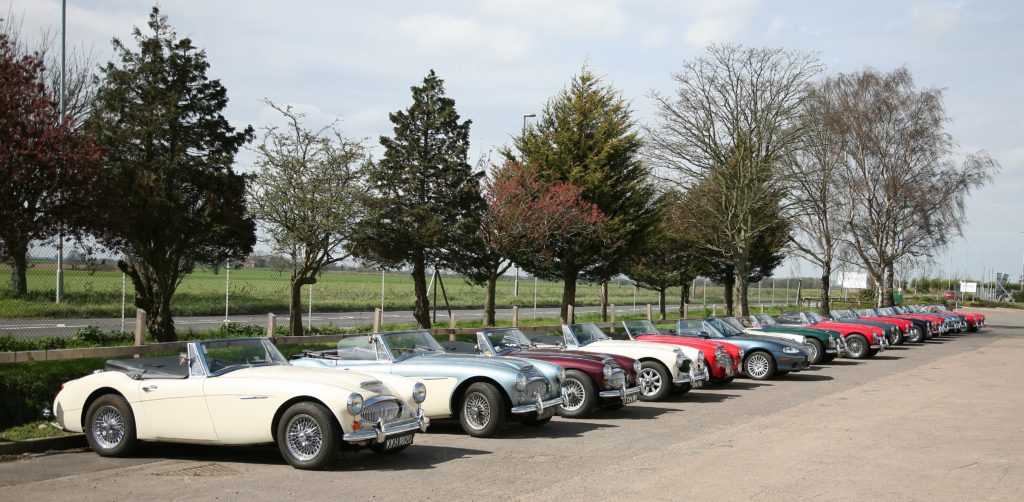 22nd/24th Mar
CLASSIC CAR AND RESTORATION show, NEC, Birmingham.

28th April
DRIVE IT DAY slightly later this year as Easter is on the usual date for this event around St Georges Day. Pat and Zara Kimber have offered to organize a drive based around their home near Ware, Herts. If their previous offerings are anything to go by, DO NOT MISS this, it will be a lovely drive.
7th May
ROYSTON HISTORIC and CLASSIC CAR SHOW, Bank holiday
26th May
CARS ON THE GREEN, Bardwell, Bury St. Edmunds. IP31 1AW.
Contact 01359 253525 for info on this one.
1st June
LETCHWORTH CLASSIC VEHICLE PICNIC Saturday afternoon, a super chance of a relaxing picnic with friends,
9th June
EUSTON RURAL PASTIMES. A family day out with all manner of amusements for every age group, including a wide selection of classics. More details as they become available.
15th June
Burwell Fete and Carnival. All the usual carnival attractions with a classic vehicle display area.
23rd June
Braughing Open Gardens. Red Cross fundraiser, group of up to 10 Healeys invited, £5-10 entry includes entry to all open gardens. Please contact Brett Stead on brettoliverstead@gmail.com asap, first come, first served!
5th - 7th July
INTERNATIONAL HEALEY WEEKEND. Based near Bath, lots going on, details on healey-weekend.com .
5th - 8th July
Goodwood Festival of Speed.
11th July (Thursday)
Friston Classics on the Green, near Saxmundham, IP17 1NP 3pm 'til about nine, come and go as you please, , bar, BBQ.
14th July
KIMBOLTON COUNTRY FAYRE AND CLASSIC ACR SHOW. This is still under discussion, it is hoped to swing the current bias away from more modern classics towards our era again, more details soon.
21st July
NEW MEMBERS' DAY PICNIC. Keep the date free, depends on a house move going as scheduled, but a garden party/picnic, live 60's music is hoped for.
26th - 29th July
Silverstone Classic race meeting, details on line.
3rd/4th Aug
FESTIVAL OF WHEELS, Trinity Park, Ipswich. This is a huge event, lots going on apart from the classic vehicles. See the website.
7th Sept
Redbourn Classic Motor Show and fete, tickets available, see their website and this month's Social Wheels. If there is enough Healey interest we would be able to have our own area in their Clubs section, I guess something like Battlesbridge and Letchworth do?
21st - 22nd Sept
Sywell Aerodrome PISTONS and PROPS, Northampton. Tickets now available, variety of vintage machinery, see Social Wheels
Battlesbridge is unfortunately cancelled as far as the May Classic Car show is concerned. There will be smaller scale events though and I will give details as soon as they are available.
Plenty more to follow when the details are confirmed, keep an eye on Mutterings. If you set an automatic reminder to yourself – when Revcounter drops on your doormat go as soon as possible to the web pages to read the latest issue of Mutterings, or it may get forgotten and you might miss out.
Please note my contact number will only be 07710 267356 or email for the present, angelabonneruk@yahoo.co.uk I am moving house and the address/landline is not known yet.