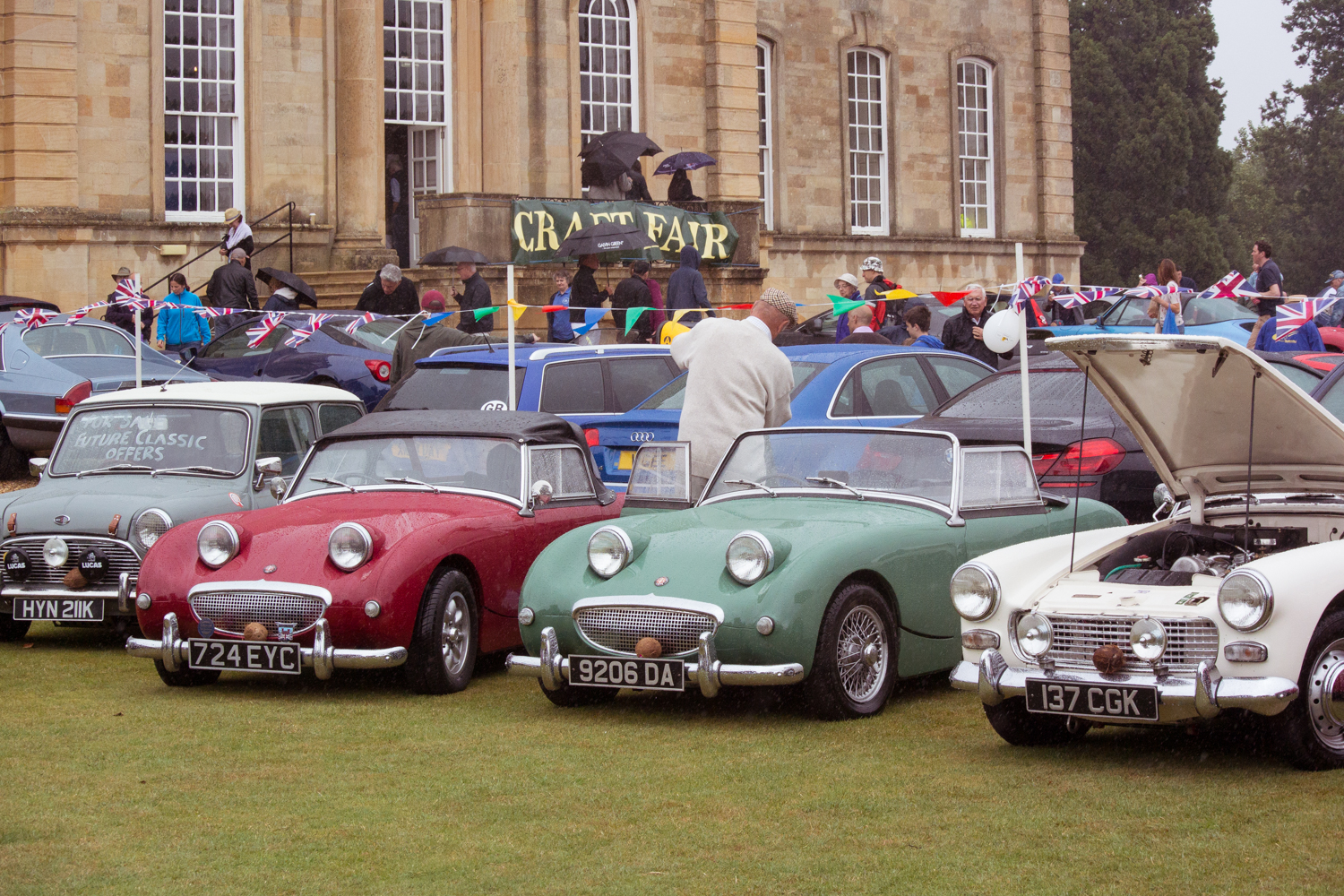 4th September
Please note that due to the coronavirus these events may be subject to late changes due to any national developments. We will follow Government guidelines so please check with organisers before making a journey.
5th September
Quest 'A Classic Affair' , Hemingford Grey Sports
ground, near St Ives. Entries for this excellent event need to be
submitted directly to Quest – the application forms are available on their
website https://www.aclassicaffair.co.uk. Quest are hoping that this will
still go ahead, but it is not certain at present.

6th September
Glemham Hall Classic Motor Show, Little Glemham, IP13
0BT. This is between Wickham Market and Saxmundham, just north of the
A12 heading towards Ipswich. Advance tickets available for exhibition
vehicle and up to 4 passengers for £5 total. State club membership when
applying and they will try to group us together. Arrival between 8.00 and
10.00 prompt please because of vehicle movement restrictions when public
are allowed in, as per usual. www.classicsglemham.org.uk
12th September
Rickinghall Car show and Autojumble from 8am.
Free entry. Just off the A143 between Stanton and Diss at Rickinghall Village Hall.
11th/13th September
Goodwood Revival Meeting.
POSTPONED to 2021. check their website for the latest updates and ticket information.
20th September
Battlesbridge Breakfast Club.
Check Battlesbridge Antiques Centre website for details and latest updates
27th September
Battlesbridge Autojumble.
Not yet confirmed
Check Battlesbridge Antiques Centre website for details and latest updates
20th October
EASTERN CENTRE VIRTUAL AGM
From 19.00hrs to 20.30hrs
Please see Mutterings for details of how to join in.
13th/15th November
Classic Motor Show, NEC Birmingham.
Still on at present, but check their website for the latest updates.
2021
16/17/18th July
International Healey Weekend.
All details to be found at
www.healey-weekend.com

2022
European Healey Meeting in Norway.

Details at https://www.ehm2022.com/
Plenty more to follow when the details are confirmed, keep an eye on Mutterings. If you set an automatic reminder to yourself – when Revcounter drops on your doormat go as soon as possible to the web pages to read the latest issue of Mutterings, or it may get forgotten and you might miss out.
Please note my contact number for texts is 07710 267356 or email angelabonneruk@yahoo.co.uk
If you would like an event local to you included in the Events List for the benefit of other Eastern Centre Members please contact Angela Bonner our Social Secretary at the above email address.